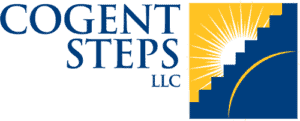 Leading you along the right path.
EMERGENCY RESPONSE FOR THE ATHLETE
Recertification Course Information
Cogent Steps is pleased to offer the Emergency Response for the Athlete Recertification Course. Our ERA Recertification Course is also offered to individuals who have previously been certified in Acute Injury and Illness by another provider. Click here to learn more and to verify your previous certification.
There are 2 options for the recertification course: a 1 day live session with self-study prerequisites or a virtual blended course.
Course objectives are the same for both the VIRTUAL and LIVE
Course Objectives: The ERA Recertification courses serves as a review of the concepts of the initial Acute Injury and Illness Course, specifically
Discuss how the Emergency Response System works in the student's particular locale.
Discuss the legal ramifications of cases presented in care of athletes
Understand the state practice act as it pertains to each student's licensed locale
Demonstrate during practice and practicals appropriate prevention of disease transmission and appropriate precautions, including venue specific considerations
Successful perform a primary and secondary assessment on a simulated injured athlete
Explain and demonstrate the appropriate use of emergency oxygen
Demonstrate the use of a metered dose inhaler
Explain the use of an EpiPen for anaphylaxis
Describe the chain of survival and risks for cardiac emergencies in sports
Maintain knowledge of skills in CPR and AED use (certification offered prn)
Understand the various blood rules in sports as it pertains to immediate care
Describe the differences in wound care supplies based on the sport rules and regulations
Evaluate and treat open wounds with the appropriate materials
Evaluate and treat acute sprains, strains, dislocations, and fractures with appropriate materials
Perform an assessment of the abdomen and care for injuries
Perform an assessment of the thorax and care for injuries
Understand the increased risks of eye and facial injuries in sports and explain appropriate treatment
Complete a SCAT 5 concussion evaluation on a simulated patient
Understand the immediate care of athletes sustaining exertional heat illness
Review the appropriate care of the spine injured athlete
Demonstrate spinal restricted motion on an athlete with suspected spine injury.
Both the ERA Recertification LIVE and VIRTUAL course are blended with students completing online didactic work, and then a one-day LIVE session in person for review and testing or a one-day ZOOM session . The approximate time involved is 10 hours:
Prerequisite work didactic: 2 hours. Each student will choose from a list of immersive courses and complete one as part of the online didactic work to provide more in-depth knowledge of specific acute injuries and illness. Separate CEU's will be offered for an immersive course.
Each module has an online test that requires a score of 80% for passing.
9 ONLINE TRAINING MODULES TO CHOOSE FROM:
Students will choose one immersive to complete as part of the program of study for the ERA Recertification course with an additional certification provided.
LEARN MORE ABOUT LIVE AND VIRTUAL RECERTIFICATION OPTIONS