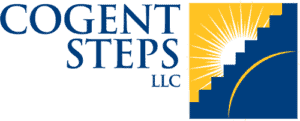 Leading you along the right path.
EMERGENCY RESPONSE FOR THE ATHLETE
LIVE ERA Recertification Course
The ERA Recertification LIVE course is blended with students completing online didactic work, and then a one-day LIVE session in person for review and testing. The approximate time involved is 10 hours:
Prerequisite work didactic: 2 hours. Each student will choose from a list of immersive courses and complete one as part of the online didactic work to provide more in-depth knowledge of specific acute injuries and illness. Separate CEU's will be offered for an immersive course.
Each module has an online test that requires a score of 80% for passing.
Synchronous Session: 7 hours
Introductions and Class Norms
EMS systems including National Incident Management and Emergency Action Plans
Legal issues with a focus on practice acts and scope of care in emergency settings
Disease transmission
Primary & Secondary Assessment
Airway Emergencies including the use of oxygen, asthma, pulse oximeter and EpiPen
Cardiac emergencies

Review of cardiac emergencies and use of AED
CPR will be offered as an elective for students through American Red Cross (prn at the end of class)

Identification, Care and Early Management of Wounds
Identification, Care and Early Management of Musculoskeletal injuries

Extremities
Review of current practices for spine injured athletes and equipment removal
Identification, Care and Early Management of Head
Identification, Care and Early Management of Torso
Practical Assessment 90 minutes
Presented with a sports scenario, student will complete the full assessment and care on a live partner. Rubric will be used for grading with feedback provided by students and instructors with discussion on alternative methods, options for care
REGISTER FOR AN UPCOMING LIVE ERA RECERTIFICATION COURSE
ATTENTION: You will need to be logged into a Cogent Steps Learner Account with an associated ERA Course Completion.* You may begin registering for recertification 6 months prior to your ERA Certification expiration (for example, if you completed your ERA Certification on 11/28/2018, you will NOT be able to register to recertify until AFTER 5/28/2021). If you should have any questions, please contact us.
*Previous Certification Verification
ABPTS and Sports Council have approved the interchange of courses between approved providers to maintain sports specialty certification. Please complete the form at the link below and submit your Acute Injury and Illness Certification form from your previous provider to gain access to Cogent Steps ERA courses.