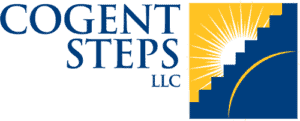 Leading you along the right path.
CARE AND CONSIDERATIONS OF THE PREGNANT & POSTPARTUM ATHLETE ONLINE COURSE
The interactive online Care and Considerations of the Pregnant and Postpartum Athlete home study course is designed to enhance knowledge of pregnancy, fetal development, physiological and physical adaptations, how athletes can train while pregnant, 4 trimester programs, complications, and fitness considerations as it pertains to the athlete.
Athletic Trainers, Physical Therapists and other health care practitioners who manage this population will benefit from the course's content. At the end of the delivered course content a multiple-choice exam is required with an 80% success rate along with two case-based studies for the student to provide short answers. This course is approved by NATA for Category A CEUS.
Cogent Steps LLC NATA Approved Provider #: P10170
Pregnant and Postpartum Athlete Course Credit: NATABOC approval for 4.75
The benefits of the Care and Considerations of the Pregnant & Postpartum Athlete Course:
One payment for online material, testing, and course completion certificate
Self-paced online chapters for immediate use
Electronic test online for rapid completion of student preparation
Designed to enhance knowledge of healthcare providers in this special population.
TRANSFERS, CANCELLATIONS AND REFUNDS POLICY
There are no transfers or refund or cancellations for online self-paced Continuing Education courses once a purchase transaction is complete.