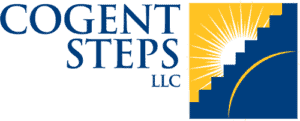 Leading you along the right path.
CONTACT US
Cogent Steps, LLC Consultants have a depth of experience providing direct support to private clinics, universities, and other organizations with the skills they need in the area of Emergency Management. If your organization is interested in scheduling an Emergency Response for the Athlete or Emergency Medical Responder Course at your facility, please contact Reid Bessenger, Cogent Steps, LLC partner at reid.bessenger@gmail.com or Michele Weinstein of Cogent Steps, LLC at 703.971.4834 or by email at mlweinstein@cogentsteps.net.
For general inquires, please use the request form below.
If you require technical support, please visit our Frequently Asked Questions page first, click here. If you still require further assistance after visiting the FAQ page, please complete our Technical Support Form by clicking here