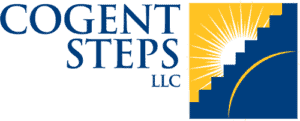 Leading you along the right path.
OUR STAFF
Our consultants have the highest professional qualifications. We have clinical consultants, university and college professors, retired military, emergency medical response professionals and access to those who support non-governmental organizations. We combine a broad range of experience with specialized knowledge in the management of emergency care in many environments. Our consultants are located throughout the United States, with flexible schedules to meet the needs of our clients.
Partner
Michele "Shelly" Leavitt Weinstein
PT, EdD, SCS, ATC
Email: mlweinstein@cogentsteps.net
Phone: 703.971.4834
Shelly Weinstein has more 35 years of experience in providing care to athletes across the age and competition spectrum. She graduated Temple University with a BS in physical therapy, next earning an MS in Human Movement Science from the University of North Carolina at Chapel Hill. Currently, Shelly completed her EdD in Leadership and Learning in Organization at the Peabody School of Education of Vanderbilt University in August of 2021. She is a board certified sports clinical specialist as well as being a nationally certified athletic trainer.
Shelly has been an SPTS and Red Cross-certified Emergency Medical Response instructor since 1997. While on active duty in the United States Navy she served in a volunteer capacity as the Medical Operations Coordinator for the Marine Corps Marathon from 2004 until 2015 when she retired from the navy with a rank of Captain. Upon her retirement, Shelly was hired as the first Marine Corps Marathon medical staff member overseeing care, logistics, and management of twelve events seeing 45,000 runners and 120,000 spectators annually.
Additionally, Shelly has served as an adjunct professor at the East Carolina University Department of Physical Therapy. An accomplished writer, she has been published in peer review journals as well as authored the original chapter in the Home Study Preparation Course for the Emergency Medical Responder Course. While continuing to serve as the Lead Instructor for Cogent Steps, LLC, Shelly is an active mentor and faculty member of the U.S. Navy Sports Physical Therapy Residency at Quantico, Virginia. She is adjunct faculty at Bowling Green University in their newly established blended PT program.
Shelly continues to support patriotism and service to community, consulting on many large sporting events. In 2016 she traveled to Beijing China to provide training in Emergency Medical Response to the medical staff of the Chinese Olympic teams. She regularly participates as a medical provider at various events including the World Police and Fire Games, high school sports and the 1996 Olympics in Atlanta.
Lead Partner
Reid Bessenger
Email: reid.bessenger@gmail.com
Phone: 703.971.4834
Reid is the Lead Partner of Cogent Steps, LLC. He has 30 years of experience in education and training. His diverse experiences include large organization leadership, national security plans and policy, curriculum development and teaching in an international environment.
Reid earned a Bachelor of Arts in International Studies from the University of South Florida in 1989, a Master of Public Administration from Troy University in 1996, and a Master of Operational Arts from the Marine Corps University in 2005. Reid served in the United States Marine Corps for over 20 years. His advanced education includes Amphibious Warfare School, Command and Staff College, the School of Advanced Warfighting, the Nuclear Weapons Safety Officer Course, and the Nuclear Weapons Security Officer Course.
Reid has led curriculum development in multiple areas, including international security cooperation, individual and team training for special missions, and leadership modules in the context of management higher education. These efforts included coordination with members of 17 nations, all five U.S. services, U.S. Dept. of State, USAID, State Coordinator for Reconstruction and Stability, as well as several other governmental departments, agencies and nongovernmental organizations.
Cogent Steps Support Staff
Site Manager
Jared
Adds online materials to the website in support of Cogent Steps
Course Evaluation Analyst
Kristyna Meyer
Kristyna Meyer is our course evaluation analyst, she began working for Cogent Steps in 2019.
Public Communications Action Officer
Isabel Nieves
Isabel is a communications professional, working to develop data-driven communications strategies to advance business objectives. She works in a broad range of industries, including healthcare, financial services, and technology. In addition to communications, Isabel possesses a diverse skill set that encompasses public relations, project management, and multimedia development. In her free time, Isabel is passionate about traveling and loves to try new things!
Abigail Smith
PT, DPT, SCS
Abigail Smith has been practicing physical therapy for 10 years. Smith was awarded Board Certification by the American Board of Physical Therapy Specialties in Sports Physical Therapy in 2012. Her special interest in emergency response pertains to endurance athletes. She has lectured nationally regarding emergency response to endurance athletes along the side of Cogent Steps, LLC founder Shelly Weinstein for the APTA. Smith practices emergency response to endurance runners and triathletes in local races as well as some of world's largest races. Dr. Smith is also an adjunct faculty member at Norwalk Community College to which she teaches Kinesiology and Therapeutic Exercise.
Andrew Niemann
Andrew Niemann has 30+ years of experience in emergency medicine and fire-rescue. He is a Nationally Registered Paramedic and has degrees in emergency medical services and education.
Andrew has been a member of the National Registry of EMTs since 1992 and a paramedic since 1997. He has pre-hospital and inter-facility Advanced Life Support experience in multiple states, both as a volunteer and as a paid provider. His volunteerism continues with the Marine Corps Marathon.
Andrew is a retired Coast Guard Officer and currently volunteers as a paramedic in Warren, Rhode Island; with the disaster response organization, Team Rubicon; and as a pilot with the Civil Air Patrol.
Angelique Bannister
PT, DPT, SCS, CSCS
Angelique Bannister has thirteen years of experience as a physical therapist, including time served as an active duty Navy Physical Therapist. She has been a Red Cross-certified Emergency Medical Responder since 2010 and a sports certified specialist in physical therapy since 2013. She has spent the last seven years as the lead physical therapist at United States Marine Corps Base Quantico, Officer Candidates School. She currently serves as the Director of the U.S. Navy Sports Physical Therapy Residency Program, a program that has gained accreditation by the American Physical Therapy Association.
Credentials:PT, DPT, SCS, CSCS
Ann Marie Husk
PT, SCS, ATC, CSCS
Ann Marie Husk has 33 years of physical therapy and athletic training experience. She is a board-certified Sports Clinical Specialist, Certified Athletic Trainer and Certified Strength and Conditioning Specialist. She is employed by Duke University Health System and serves as a Co-Director of the Duke University Health System Sports Physical Therapy Residency and Division I Athletics Sports Physical Therapy Fellowship. She covers community sporting events, high school and middle school athletics and soccer outreach events.
Credentials:PT, SCS, ATC, CSCS
Brad Eggebraaten
Brad Eggebraaten is the director of the ATI-Greenville Therapy Residency/Fellowship Programs in Greenville, South Carolina. He has been a practicing clinician for 30 years in the area of "Sports Medicine" as both a physical therapist and a certified athletic trainer. Brad has served as an American Red Cross instructor for eight years.
Donna Merkel
PT, MS, SCS, CSCS
Donna Merkel has 29 years of experience in physical therapy, with most of her career devoted to sports medicine. She specializes in the management of concussions, youth athletes, female athletes and artistic athletes. She is a board-certified sports clinical specialist and a certified strength and conditioning specialist since 2002.
In addition to working as full-time clinician, Donna is an adjunct lecturer for both Arcadia and Widener University's physical therapy programs. Donna has been teaching emergency medical response since 2009 and has been an instructor for Cogent Steps since 2015.
Her professional achievements include both journal and text book publications in pediatric and adolescent sports medicine, sideline management of acute injuries, and prevention of eating disorders in the ice skater. She has lectured nationally on injury prevention and rehabilitation of the young athlete, the artistic athlete, ice skaters  and runners. Donna is an active committee member in the Pediatric Research in Sports Medicine society which focuses on the prevention and management of youth athletic injuries.
Credentials:PT, MS, SCS, CSCS
Joseph Molony Jr.
PT, MS, SCS, CSCS
Joe is a board certified Sports Clinical Specialist, a Certified Strength and Conditioning Specialist, and past 2 two term chair of the Youth Athlete Special Interest Group for the American Academy of Sports Physical Therapy (AASPT) of the American Physical Therapy Association (APTA). He has served on the APTA's Specialization Academy of Content Experts (SACE) for the sports board certification examination as well as the standard setting committee. He is a charter member of the Pediatric Research in Sports Medicine Society (PRISM), and in 2019 was the recipient of it's national achievement award in Physical Therapy. Joe publishes on the topic of youth sports medicine and is manager of the Young Athlete Program at HSS/Hospital for Special Surgery in New York.
Credentials:PT, MS, SCS, CSCS
Laura A. Schmitt
PT, DPT, OCS, SCS, ATC
Laura A. Schmitt, PT, DPT, OCS, SCS, ATC retired from the University of Delaware in 2020 where she was a clinician and course coordinator for both their in-house Integrated Clinical Experiences (Sports/Orthopaedic – PHYT821 and Neurologic/Older Adult – PHYT822). She received her Bachelor's degree in Health and Physical Education with a concentration in Athletic Training from West Chester University in 1988, her MSPT from Beaver College (Arcadia University) in 1991, and her DPT from Temple University in 2003. Dr. Schmitt is recognized as both a Board Certified Sports Physical Therapist and an Orthopedic Physical Therapist by the American Board of Physical Therapy Specialists. She has been a Certified Athletic Trainer since 1988.  Her clinical interests are in the areas of sports and orthopedic physical therapy.  
She has been an instructor for the American Red Cross for Basic Life Support and Emergency Medical Response (EMR) since 2002 and an instructor for Cogent Steps for Emergency Response for the Athlete (ERA) since 2015. She has taught a wide breadth of individuals including DPT students, PT's seeking SCS certification or recertification, and members of PASIG.    
She was the Secretary 2010-2012 and the Chair of the EMR SIG through AASPT 2012-2019. She currently is the Practice Committee Lead under the Specialization SIG of AASPT. 
Credentials:PT, DPT, SCS, OCS, ATC
Teonette Velasco
PT, OCS
Teonette Velasco has over a decade of experience in physical therapy. She is a board certified orthopedic clinical specialist with a diverse range of experience.
Teonette worked in private and military clinics prior to starting her orthopedic residency at the University of Delaware. She is recognized as a Board Certified Specialist in Orthopedics by the American Board of Physical Therapy Specialists. She currently serves as a physical therapist and is an advanced certified clinical instructor in the University of Delaware Physical Therapy clinic. Teonette is the clinical research coordinator for Dr. Gregory Hick's research laboratory.
Joel Bannister
Joel Bannister joined Cogent Steps in May of 2019. He currently works as a Physical Therapist assistant at Advanced Rehab Medical Group in Virginia. Joel brings plenty of field medicine expertise as a former Fleet Marine Force Hospital Corpsman in the Navy, providing emergency care for officer candidates and staff at Officer Candidate School in Quantico Virginia as well as during his tours at Camp Lejeune and Fallujah Iraq. He taught and trained Marines in emergency combat lifesaving skills and was trained and worked as a volunteer firefighter and Emergency medical technician.
Edison Au
PT, DPT, OCS, SCS, Cert MDT, GTS, CSCS, Dip Sport PT
Ed has been doing sports PT for almost 25 years, getting his start at the University of Toronto (wrestling, hockey, lacrosse, rugby) where he was also a clinical lecturer. He is currently a clinical faculty member in the ortho residency program at Temple U, chair of the NJ Sports PT Committee & State Rep for the AASPT. Ed works at the RWJ Sports PT & Performance Center located in TD Bank Ballpark (NY Yankees AA).  While much of Ed's experience is from traveling with the Canadian National Rugby & Wrestling teams, he has also worked multisport games: 2001 & 2003 Maccabi Games, 2007 Rio ParaPan Ams, 2008 Beijing Paralympics, 2010 Vancouver Olympics, 2011 & 2017 FISU Games, 2015 Pan Am Games, & 2020 Tokyo Olympics.
Molly Baker O'Rourke
Molly earned her MSPT from D'Youville College in 1999, her DPT from Arcadia University in 2017, and is pursuing her Doctor of Education through the University of St. Augustine for Health Sciences. Molly is a board-certified clinical specialist in orthopedic and sports physical therapy. Her clinical and leadership experiences include 8 years as Clinic Director for a physical therapy clinic embedded in a rural emergency department, driven by recreational sports injuries, clinic manager positions in rural private practice and hospital-based sports and orthopedic settings, and five years at Oregon State University. Her clinical and research interests include physical therapy in primary care, interprofessional healthcare models, and acute injury management, especially acute multi-ligamentous knee injury management. Molly is the Clinic Manager and an Assistant Professor for the Doctor of Physical Therapy program at Western University of Health Sciences in Oregon. She continues to practice clinical care as part of a newly developing rural primary care model.
Certification:PT, DPT, OCS, SCS
T. Scott Kaylor
Scott graduated from the University of Tennessee in 2005 with a degree in Exercise Science. He earned his doctor of physical therapy degree from Duke University in 2009. He then fine-tuned his sports medicine skills through APTA-credentialed sports residency and upper extremity fellowship programs. These provided the opportunity to serve professional, division I and II collegiate athletes, youth and high school athletes, and endurance athletes of various ability levels. Scott has served as the team physical therapist for the University of West Georgia and Central High School. Scott's fellowship provided the opportunity to serve on the Kansas City Royals sports medicine staff in Surprise, AZ in 2012.
Since 2012, Scott has been working in the Greenville area, serving athletes and exercisers of all ability levels, people frustrated with persistent pain, and patients who have undergone orthopedic surgery. He is passionate about providing people with the individualized care they need to reach their goals. He has additional training in various areas, including the Postural Restoration Institute, trigger point dry needling, instrument-assisted soft tissue mobilization, and SFMA/FMS.
Scott and his wife, Julie, have been blessed with four beautiful children. Scott enjoys competing in triathlon, running, and adventure racing events. Scott completed Ironman Chattanooga in 2015.
Certifications:PT, DPT, SCS
Megan Mitchell
Megan graduated from University of Colorado Anschutz Medical Campus with her DPT in 2010. She currently practices in acute care primarily in the emergency department and trauma ICU at Denver Health Medical Center. She is active in the hospital disaster response team including staff education for hazardous substance awareness and mass casualty operational response. Additionally, she is associated faculty for the CU PT program helping in the skills labs for all levels of student education.  Outside of teaching, she has returned to the classroom to pursue additional education for a Master's in Public Health with a concentration in Global Disaster Management, Homeland Security and Humanitarian Aid.
In my downtime, I volunteer with Team Rubicon, a veteran lead disaster response organization and am currently in the geographic area leadership. My time with TR has allowed me to expand the wellness programming to include physical wellness for our responders and increase inclusion of wounded veterans.  My interests and focus are to address the needs of tactical athletes, adaptive athletes and the combination of these populations as disaster responders.
Dr. Robert Schulte
PT, DSc, MBA, Board Certified Specialist in Sports Physical Therapy
Dr. Robert Schulte, PT, D.Sc., M.B.A.  became an EMR Cogent Steps LLC instructor in 2019. Following completion of a sports physical therapy residency program in 1997, Dr. Schulte served as a team member of the 2002 Salt Lake City Winter Olympics medical staff and has been recognized as a board-certified specialist in sports physical therapy since 2001. Militarily he has over 28 years of air force service as a physical therapist, medical group commander, and is currently serving as Chief of Staff – Headquarters – North Dakota Air National Guard.  In his civilian career, he maintains a private practice directly supporting high school, collegiate, and tactical athletes.  Dr. Schulte has over a dozen peer reviewed publications and invited professional presentations involving sports injury management and concussion research.
Certifications:PT, DSc, MBA, Board Certified Specialist in Sports Physical Therapy
Dr Gary Schindler
Dr. Gary Schindler, PT, PhD, OCS, SCS, LATC, CSCS has been a sports-certified specialist since 2015. He serves as an Associate Professor at the University of North Dakota, Department of Physical Therapy in Grand Forks, ND. He provides direct support for athletes at the high school, collegiate, and semi-professional levels. He currently serves as the Program Director of UND's Sports Physical Therapy Residency and developing Faculty Residency and works in direct patient care in an orthopedic private practice setting. Dr. Schindler serves on a myriad of committees for UND as well as the state (APTA of ND Treasurer) and is currently UND's Faculty Athletic Representative. He is an ABPTRFE Site Reviewer and became a Cogent Steps LLC instructor in 2019. Dr. Schindler's research encompasses biomechanics, EMG, motion analysis, and anatomy.
Michael Turnwald
Mike Turnwald currently lives in Columbus, OH where he owns a private practice as well as partners with a private clinic. He earned his Doctor of Physical Therapy degree from the University of Pittsburgh, a sports residency at Ohio State and a traveling fellowship through the American Academy of Sports Physical Therapy. He is also board certified in Orthopedics and MSK Ultrasound.
He has been involved with D1 athletics at University of Pittsburgh and Ohio State University. He currently serves as adjunct faculty at University of Pittsburgh, Tufts University, and Bowling Green State University in their graduate departments. He has delivered sideline medical coverage to the Pittsburgh Marathon, collegiate and semi-professional rugby, Broadway productions, and CrossFit competitions.
At home Mike, his wife and two sons enjoy going for hikes and runs with their two dogs, Tucker and Sadie.
Kristina Stanich
PT, DPT, SCS, LAT
Kristina Stanich is a Board Certified Sports Clinical Specialist with the Department of Defense working as a tactical physical therapist. She is currently an embedded physical therapist within the special operations community. Kristina's role is to provide high-level care to the tactical athlete. She frequently provides sports medicine coverage for field training exercises, military free-fall, combatives, endurance events and physical standardized testing.
Kristina graduated from The University of Tulsa in 2008 with a BS in Exercise and Sports Science. She earned her Doctorate of Physical Therapy (DPT) from the University of Oklahoma in 2011. In 2013, Kristina became a Licensed Athletic Trainer. Kristina has an extensive sports medicine background which has provided her the opportunity to work with high school, collegiate, professional and Olympic athletes. Additionally, she has provided countless hours of NCAA Division 1 sideline coverage.
Kristina and her husband, Adam, currently live in Annapolis, MD with their dog, Bella.
Katie Cusack
PT, DPT, MHS, OCS, SCS, CSCS, CMP
Katie Cusack has over 28 years of experience as a physical therapist in the sports and  orthopedic setting. Katie is recognized as a Board-Certified Clinical Specialist in both Orthopedic and Sports Physical Therapy by the American Board of Physical Therapy Specialists and is a  Certified Strength and Conditioning Specialist. Her experience includes working with athletes  from recreational to the professional level. Throughout her career she has held clinical manager  positions, owned her own practice, held various teaching roles, provided coverage in training  rooms and various sports of all levels, and gained international exposure during her time living  in Singapore. Presently, she works in a sports complex for a private practice providing care to  athletes of all ages and is responsible for all internal education programs. Katie provides coverage to local clubs and high school athletics in the community.
Kristina Fleming
Kristina is a residency and fellowship-trained physical therapist and board-certified Sports Clinical Specialist. She graduated from the MGH Institute of Health Professions in Boston, MA and went on to complete her Sports Physical Therapy residency at Massachusetts General Hospital and Northeastern University. Prior to her move to Baker City, she held faculty positions within the MGH Sports/Northeastern University Residency program and at Northeastern University. She also most recently held a position in Jackson Hole, WY, where she treated a high volume of traumatic sports related orthopedic injuries. Kristina was selected to join the Fall of 2016 class of the Kevin Wilk Traveling Fellowship specializing in non-operative and post-operative athletic rehabilitation. Her clinical practice now consists of recreational and competitive athletes of all ages, with a primary focus on the biomechanical assessment and post operative management of the lower extremity.
Steven Hunter
DPT, DSc, SCS, OCS, CSCS, FAAOMPT
Steven Hunter is a Board-Certified Sports Clinical Specialist with the Department of Defense. Steven earned his Doctorate in Physical Therapy from the University of Florida in 2011. He then went on to complete the Sports Residency at the University of Florida, working in their Division I athletic department. Steven then joined the U.S. Army as a Physical Therapist and has served in a variety of positions to include special operations with the 75th Ranger Regiment. 
He was then selected and completed his DSc through Baylor University with his research focusing on training military physical therapists on diagnostic musculoskeletal ultrasound imaging for use in austere environments. 
Steven and his wife, Laura, have six children and currently live in Tennessee. Steven enjoys competing in triathlons, running, and run and guns. He has experience covering D1 sports, military athletics, tactical environments and youth athletic events.
COGENT STEPS, LLC
Cogent Steps, LLC currently offers both the Emergency Response for the Athlete and the Youth Sports: Special Considerations course to meet student needs. In addition, Cogent Steps, LLC also provides American Red Cross Certified Babysitter training. We develop tailored education and training course to meet the needs of specific communities and organizations.
View Courses Now