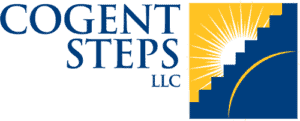 Leading you along the right path.
EMERGENCY CARE FOR BABIES AND TODDLERS COURSE
Cogent Steps Abi Smith, the proud momma of baby C will demonstrate skills, answer questions and provide a quick guide for care at home in these emergencies and help you determine when it's time to contact your pediatrician or head to the Emergency Room.
90 Minute Virtual course
Cost is $45.00
Infants and Toddlers are amazing and yet as parents, we worry about the what-ifs. This 90-minute course will instruct on:
Choking
CPR
Respiratory Emergencies
Fever & Seizures
Allergies
Bleeding and Wounds
Joint Venture with Backed By Moms – www.backedbymoms.com
To register for an Emergency Care for Babies and Toddlers Virtual Course please pick a date below and register.
As the virtual course date approaches, you will receive details for accessing the course via email.
TRANSFERS, CANCELLATIONS AND REFUNDS POLICY
There are no transfers or refund or cancellations for online self-paced Continuing Education courses once a purchase transaction is complete.