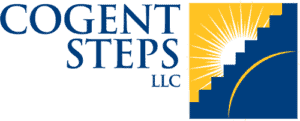 Leading you along the right path.
Approximately two weeks prior to the course, you will receive an email from the lead instructor or a staff member of Cogent Steps, LLC informing you of details of the course, to include exact location, parking and any specifics of the location. We rely on our generous hosts including clinicians and clinics for support for our course locations.
All course (ERA, EMR, and recertification) usually run 8 a.m. to 5 p.m. each day. On that last day, the course may finish slightly earlier than 5 pm. If you have travel concerns, please let the lead instructor know ahead of time and accommodations can be coordinated.
INSTRUCTIONAL MATERIALS
Once you sign up for a course you will need to order the instructional materials required. There are different requirements for each course. Cogent Steps, LLC recommends purchasing textbooks and workbooks from the Red Cross Store. ​
ADULT/INFANT CPR MASK
All students must have an adult/infant CPR mask for the Full EMR and one-day EMR Recertification courses. CPR is not included in the ERA course, but may be registered for as an enrichment module here.
Your Adult/Infant CPR Mask will be delivered to you at your registered course.
While we coordinate with our hosts, on a rare occasion a situation may arise where a course needs to be cancelled or postponed due to administrative, contract or registration issues. We make every attempt to decide 14 days prior to the first day. We recommend purchasing refundable tickets and hotel rooms or the purchase of travel insurance should a cancellation or postponement occur. Students are welcome to transfer between courses if a conflict arises.
TRANSFERS, CANCELLATIONS AND REFUNDS POLICY
Transfer requests for course registration received not later that 14 days before the course is scheduled to begin will be honored at no cost provided the gaining course has capacity.
Cancellation requests for course registration received not later than 14 days before the course is scheduled to begin will receive a full refund minus a $60 administrative fee.  Refunds will be processed within 3-5 business days from the day the request is received.
There will be no refunds for no-shows or cancellations after 14 days before the course is scheduled to begin.  Cancellation requests must be submitted in writing to Cogent Steps, 6200 Elati Court, Alexandria Virginia 22310 in time to reach the mailing address by 14 days before the course is scheduled to begin, or emailed to mlweinstein@cogentsteps.net.
COGENT STEPS LEARNER ACCOUNT
Cogent Steps, LLC currently offers both online and on-site courses. You can get started with either one today, by logging into or creating your Free Learner Account.