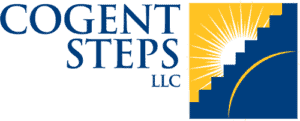 Leading you along the right path.
EMERGENCY MEDICAL RESPONSE FOR THE ATHLETE (ERA)

Cogent Steps, LLC is an NATABOC Approved Provider, and an AASPT Preferred Provider offering a new Emergency Response for the Athlete course, and a one-day EMR recertification option to meet student needs.  We develop tailored curriculum to meet specific professional and community needs.
FOR PTs:
REMEMBER: Per ABPTS and the Sports Specialty Council, you must keep your Acute Management of Injury and Illness (ERA/EMR) current during the 10 years of certification. Throughout the Maintenance of Specialty Certification cycle you will need to able to show proof of satisfying this requirement.
The new Emergency Response for the Athlete course is good for 3 years while the EMR is good for 2 years. Please note the MOSC cycle is 3 years. If your EMR certification lapses for more than 60 days, you will need to take the full 3 day course versus the 1-day recertification. There is no grace period offered if the ERA certification lapses.
The ERA is accredited for 20 CCU for PTs.
FOR ATs:
Cogent Steps NATA Preferred Provider number is P10170.
NATABOC has accredited the ERA for 17 hours Category A, consisting of home study 5.5 hours, and live instruction 11.5 hours.
Cogent Steps, LLC is pleased to announce the brand-new Emergency Response for the Athlete (ERA) course. This course has been deliberately designed and tailored for physical therapist and athletic training students, licensed providers in athletic training, nursing, physical therapy, and physicians who want specialized training in sideline and venue emergency management of the athlete. The ERA is a leap forward in quality and value for students and hosts.
Cogent Steps, LLC's ERA course was approved on July 24, 2018 as satisfying the American Board of Physical Therapy Specialties (ABPTS) Acute Management of Injury & Illness requirement for applicants for Sports Specialist Certification.
Core skills include primary and secondary assessment, ethics and legal review, care of the athlete through the age spectrum, athletes in adaptive sports, dermatology, medical and traumatic emergencies, and EMS operations. Additional enrichment modules include asthma, anaphylaxis, pulse oximetry, and care of the spine injured athlete.
The ERA course is delivered as a hybrid course with up-front, online narrated presentations and test, followed by a two-day, in-person course at a host site, all for a single registration fee. Upon successful completion of the ERA, the participant is granted a three-year ERA certification and 20 CCU.
The benefits of the new ERA course include:
One payment for online material, testing, and course registration
Self-paced online chapters for immediate use
Electronic test online for rapid completion of student preparation
2-day vs 3-day in-person intensive course
Sport-specific topics to coincide with the Description of Clinical Practice Guidelines for the Sports Specialist
CPR/AED training available as an elective in each course
The Following Actions Must Be Taken to Complete the ERA Course:
Create a FREE Cogent Steps Learner Account, click here
Register for an ERA On-Site Two-Day Intensive Course from our Course Calendar page.
Enroll and complete the ERA Online Training Module. You MUST complete the ERA Online Training Module prior to attendance at your On-Site Training Session.
Both the ERA Online Training Module and ERA On-Site Two-Day Intensive Training Session MUST be completed within a 6-month period of time. Failure to do so will result in not earning your certificate and having to start the course over from the beginning.
You will receive your completion certificate via email after you have completed the course and post-course survey. Your certificate is good for 3 years from your on-site ERA course training date.
CPR is not included in the two-day course, and must be registered for as an enrichment module. We offer this option for purchase in our store, which includes the Adult and Infant CPR Barrier Mask Kit.
Have further questions, click here
Related Products from Cogent Steps